Christ Journey Church has sent a six-person team to Puerto Rico to assist in the rebuilding of several homes which were been damaged by Hurricane Maria in 2017. Our global mission partner, HOI, has organized this recovery effort and we are grateful for their commitment to serving those in need.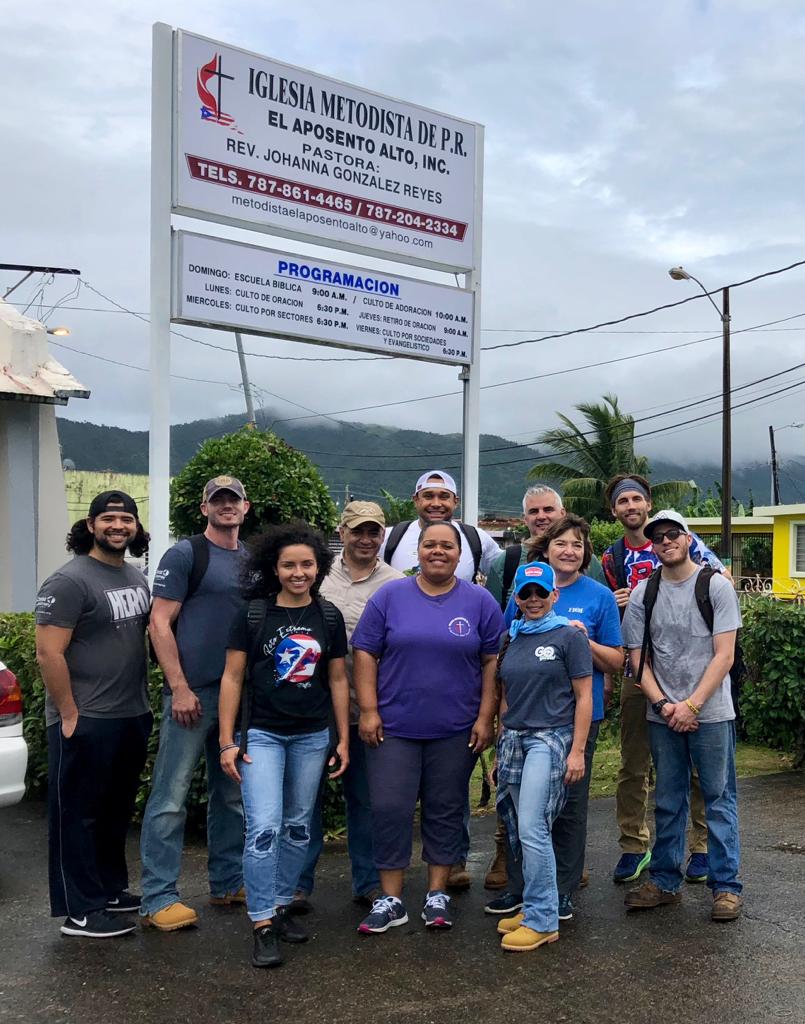 Day 1 – Travel
Our travel from Miami was smooth and our flight got in a few minutes early. We were greeted by our local leader, named Isreal. He's originally from the area, but he has also lived in NYC.  The rest of the team is from Forest Hill Church in North Carolina and they came in about an hour after us.  Upon their arrival, we loaded on a bus for the ride to the church in Manaubo, Puerto Rico. The entire team instantly hit it off and we enjoyed a welcome service from the church's staff and pastor, Johanna.
After dinner, we traveled to the two home sites to visit and meet people we would serving. The condition of their homes, a year after Hurricane Maria, was alarming.
Day 2 – Water?
Day two started early, like at 5:30am early, when Fernando wakes everyone up with the declaration; "wake up, there's water in here!". The torrential downpour during the night had flooded the area around our bunk house and flowed in under the doors. Enough water to soak some luggage and float flip flops 30 feet across the room! I wonder if God was letting us have a little taste of what people here experienced with the water damage? Wet socks, bags, etc, seems insignificant to having your roof blown off and losing everything.
After breakfast, we headed out to the two work sites, thanking the Lord for cloudy skies, and praying the rain stayed away.
Both teams had long and productive workdays, interrupted by an afternoon storm. We were blessed to be rejuvenated tonight at a prayer service at the church and moved by the congregation forming a prayer circle around us at the closing.