 6th – 12th Grade • Wednesday Nights • 7:00-9:00pm 
6th Grade • Sunday Mornings • 11am
Christ Journey Coral Gables Campus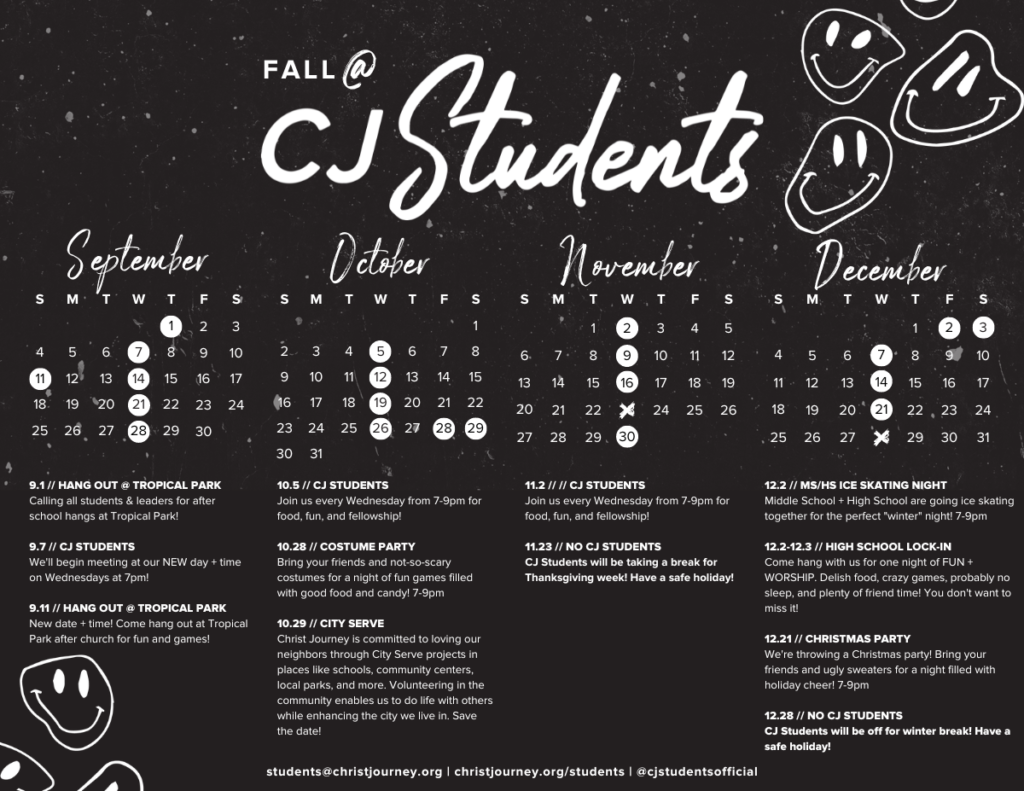 We help
students
find and follow Christ
We believe this next generation is not the future Church, but the Church NOW! We exist to create safe, yet challenging spaces where our young people can wrestle with their faith, ask hard questions, and be taught how to keep seeking Jesus in the midst of other messages this world can bring. We want to equip young people to live as chosen and forgiven people, to constantly be in a posture of learning, to act as peace-leaders and tone-setters as they walk out what it means to be the Church NOW! We do this through the spiritual practice of FUN, the celebration of healthy COMMUNITY, and the discipline of LEARNING and LIVING OUT what the Bible teaches. 
Friday

thru Saturday, December 24

Sunday

9:30a.m. and 11:00a.m.