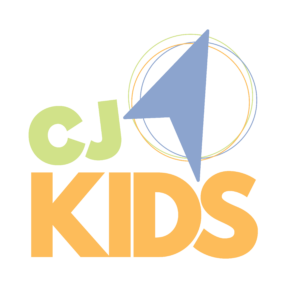 A place for every child to explore the love of Jesus.
At CJ Kids, we strive to make the greatest impact on the next generation and we do this by intentionally establishing a partnership with parents. 
Let's walk together on your child's
Christ Journey.
Safety: Your child's safety is our top priority, including a secure check-in/check-out system in place and volunteers and staff that have been background checked. We strive for cleanliness and we implement proper cleaning protocols in all of our spaces.
Foundation: The most important thing we do in CJ Kids is share the gospel. We want Babies – Elementary kids to learn who God is through His word, know Jesus is their personal savior and own their faith in all circumstances. Our heart is for kids to build a foundation of faith that lasts.
Fun: You say chaos – we say fun! Big games, loud worship, and creative Bible teaching are some of the ways we bring the fun in CJ Kids. Not to mention the awesome volunteers who make church a place where kids want to come back every week. 
Connection: We love your family and want to equip you to raise kids who love Jesus and change the world. Everything we do is meant to resource you to become the spiritual leader God intends you to be for your child. Parenting is an important job. You want to get it right, and we want to help! 
Ages: 6 weeks – 18 months (Babies & Toddlers)
Your babies will experience a time of activities designed to cover the basics of human development, fine and gross motor skills – in a loving and nurturing environment.
Your toddlers will participate in an environment designed to teach through song, story time and crafts. Guided lesson time and worship will help prepare little ones as they grow, experience the world around them, and have fun – because everyday is a party in preschool!
Your elementary-aged kids will experience a time of worship and a Bible story and message designed specifically for their age and stage. Small-group time provides a totally unique and immersive learning environment tailored just for your child, with an emphasis on building a community where they are seen, known, and loved.