Highlights of a great trip from Farrington's recent Newsletter: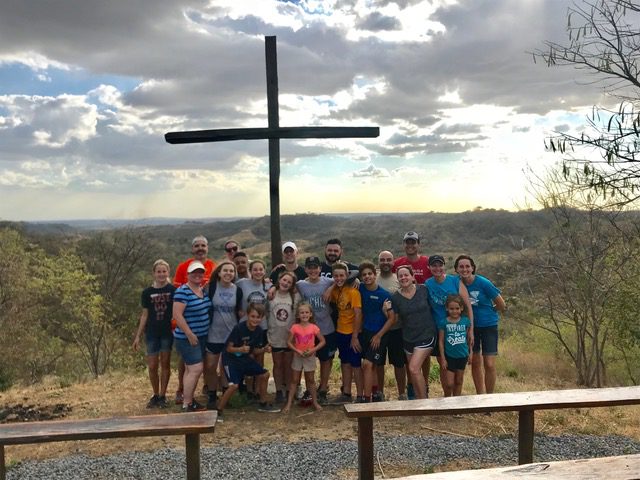 On Top of Chapel Hill at Ruby Ranch
Christ Journey Church…we had an awesome time with our home church from Miami earlier this Spring.  We hosted a good crowd of middle schoolers and their parents, all ready to work hard.  One of the major projects at Club Esperanza is the re-opening of the elementary school over the next couple of years.  We have purchased adjacent land where we hope to build a six classroom school building in the next year as the Lord allows and provides the funding for.  In the mean time we are building a perimeter wall out of 100 pound "cantera" stones.  Since we had the man power, we transported rocks!  It may have felt like a scene from Cool Hand Luke…dig a hole and fill it up!  But, it was actually a huge help to be able to move so many rocks so quickly.
The majority of our time was actually spent with the children, which was the best!  It was Easter vacation, so we got to hang out with them the entire time.  We spent the first two days at Club Esperanza and then made a day trip out to Ruby Ranch.  This was a fun trip for us.  Because of their ages, our whole family participated.  Juliette made a little friend named Bianca when we were out at the Ranch…now she looks for Bianca every time we go down to the Club.  So many good Godly things happen when your purpose for all the fun and play is to shine the light of Jesus, this was a great week for our Club kids!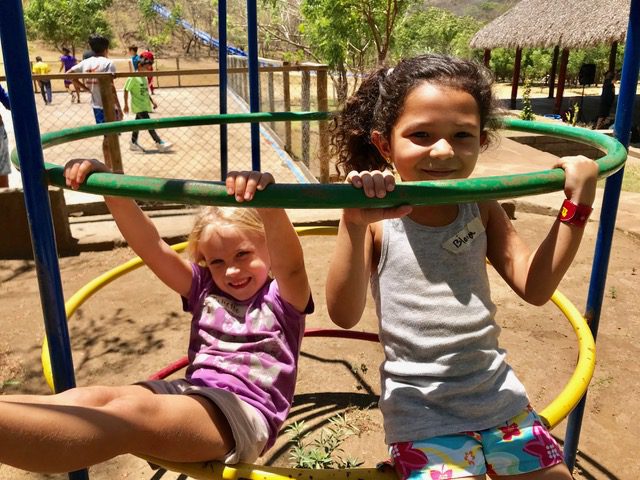 And as the trip came to an end we also took the time to visit families from our program at Club Esperanza called "Juntos Para Inclusion".  We have over a dozen families that have children with special needs.  So we visited them together, prayed for them, and delivered packs of food and supplies.  It was awesome being Jesus' hands and feet…together!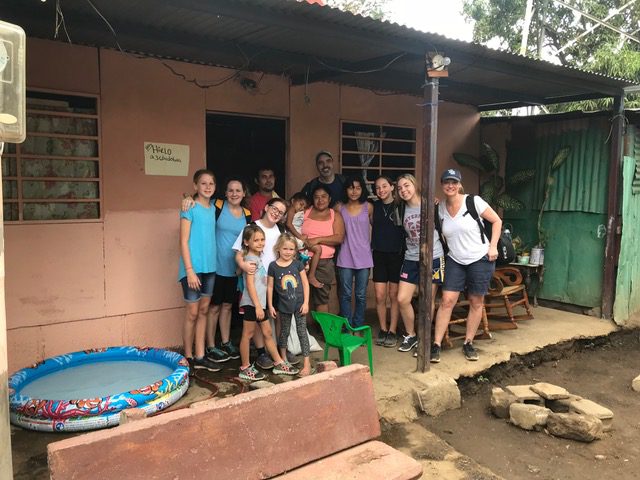 "You are the light of the world. A town built on a hill cannot be hidden. Neither do people light a lamp and put it under a bowl. Instead they put it on its stand, and it gives light to everyone in the house.  In the same way, let your light shine before others, that they may see your good deeds and glorify your Father in heaven."
–  Jesus speaking at the Sermon on the Mount (Mt. 5:14-16)  –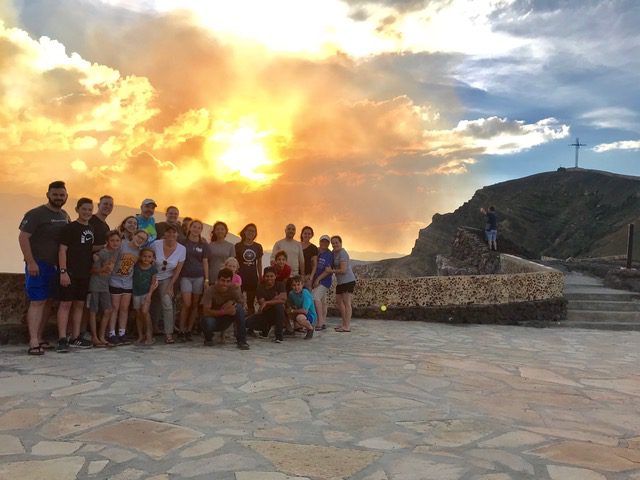 Thank you Christ Journey Church for blessing these little lives in Nicaragua and for blessing our family too!!! 
Love, The Farringtons