I find myself combining two months posts into just one and I really don't know where to start! To say we've been busy would be a total understatement!
We had the incredible privilege to see our oldest daughter, Jessica get married recently. We are officially the proud parents of a wonderful son-in-law, Nathan Becker. Pete officiated two ceremonies for them here in Brazil at the end of May. The first was held in the city of Campinas, in a poor community where we've worked for almost 20 years. It was very important to Jessica and Nate to celebrate together with the many children, teens and adults that we've grown to love and spend time with over the years. The community women pitched in and helped with decorations and made delicious food in lieu of gifts.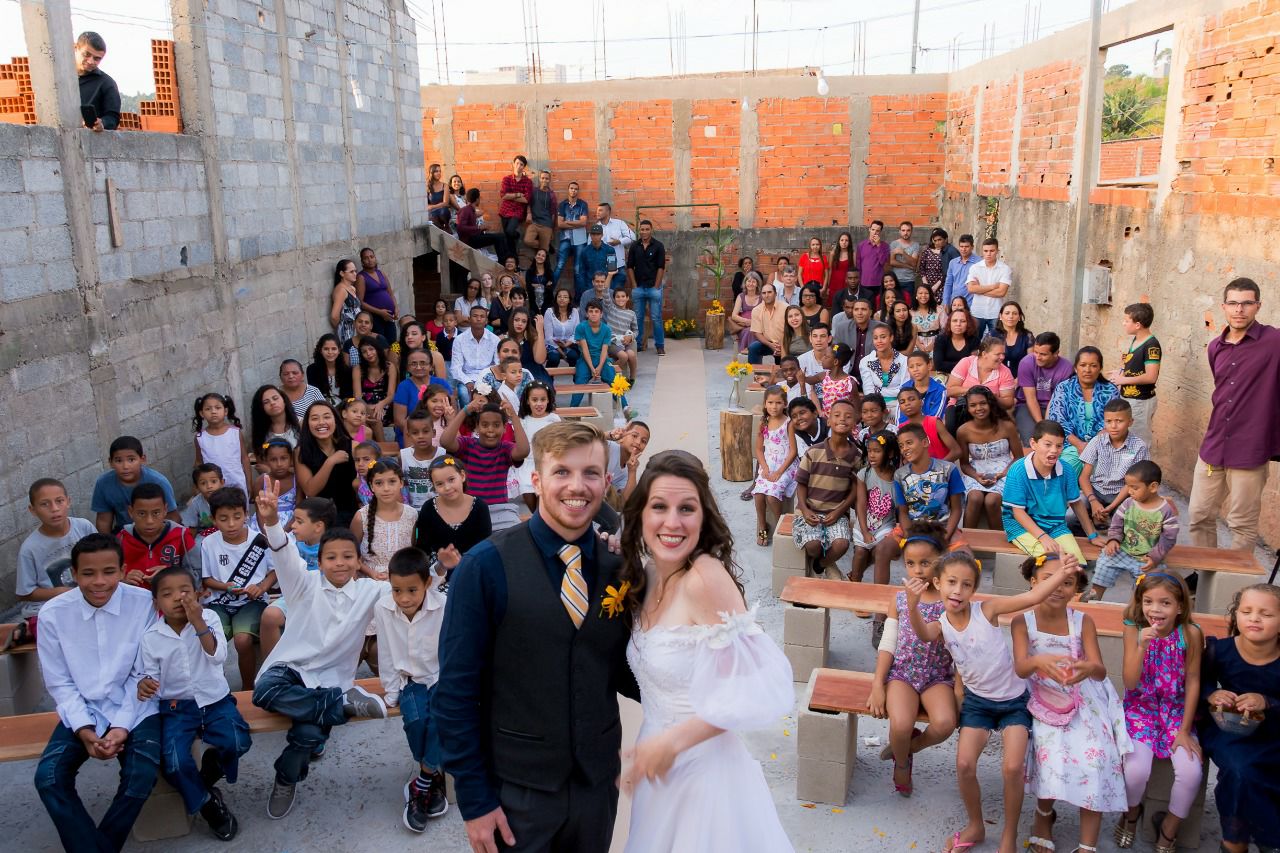 The second ceremony was very small for close family and friends and was very beautiful! Nate's immediate family was able to be here for which we are so thankful! Unfortunately, our youngest son Luke, was not able to be present as he was having passport problems in the U.S. (broke this mommy's heart!)
Both Jessica and Nate made a commitment to honor each other in dating and to be living examples of a Godly couple for the many children and teens with whom they directly work with in the slums. Their story can be seen at: click here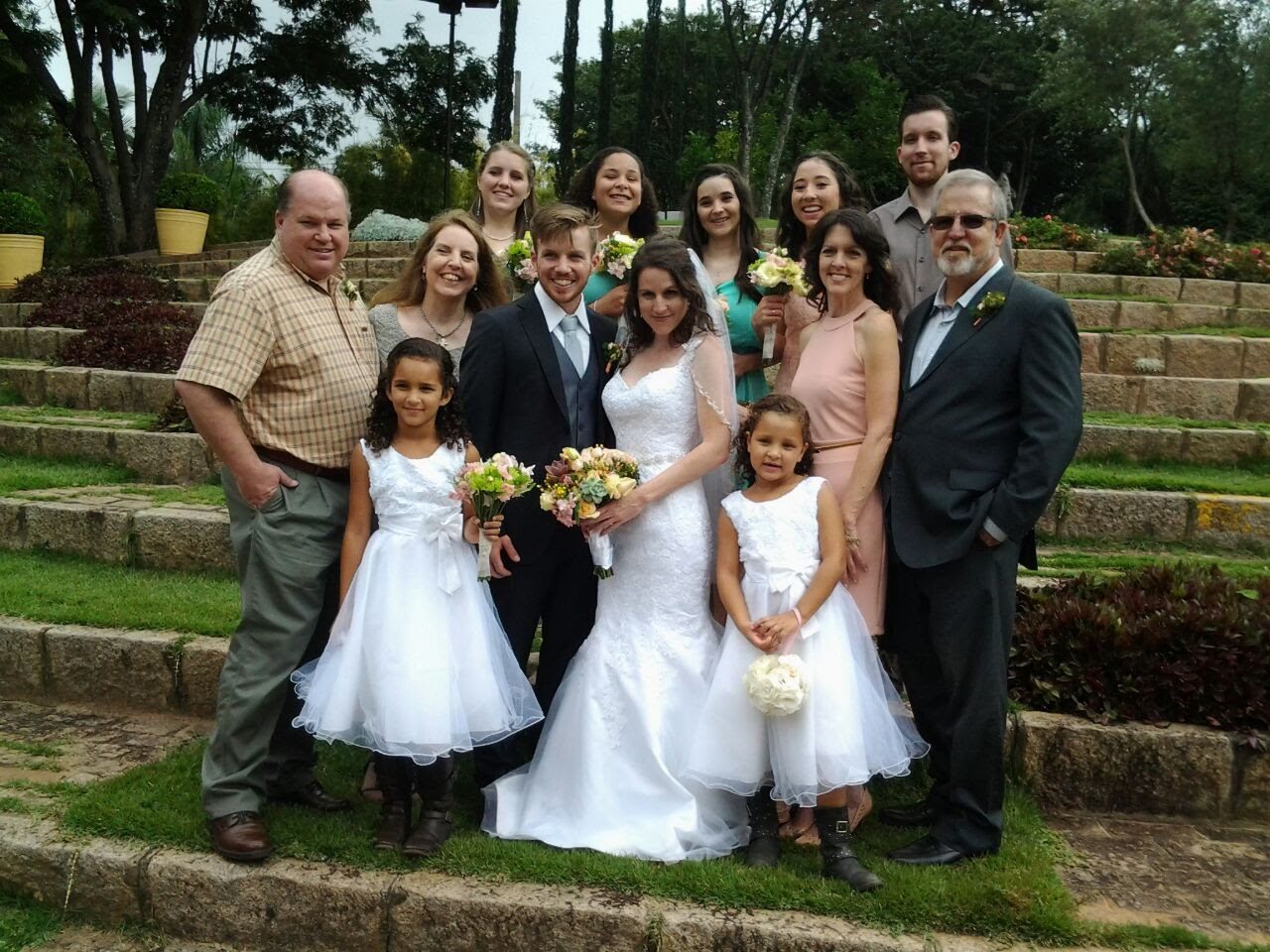 Before, during, and after the wedding preparations we continued with ministry as usual hosting teams, bringing children (lots of them) out to our property to stay for their entire month-long school break, and ministering to the people in the favelas. We have with us still an intern who is staying with us for a six-week, hands-on mission opportunity.
Two men came last month to continue with our Woodworking course and our guys are now making the most beautiful wood furniture (specifically bunk beds, kitchen cabinets and wardrobes) from scratch!! Our team will be making these items for the houses being constructed here on the property.
We have a new scholarship program that just started to sponsor teens from the favelas who are interested in staying here at the mission property for a determined number of months to learn hands-on the woodworking trade. Our first scholarship recipient is Humberto, from our ministry in Campinas. We've known him since he was about six years old and he has come to know the Lord through our ministry. This is a great opportunity for him vocationally as well as spiritually as he'll be surrounded by other believers in Christ.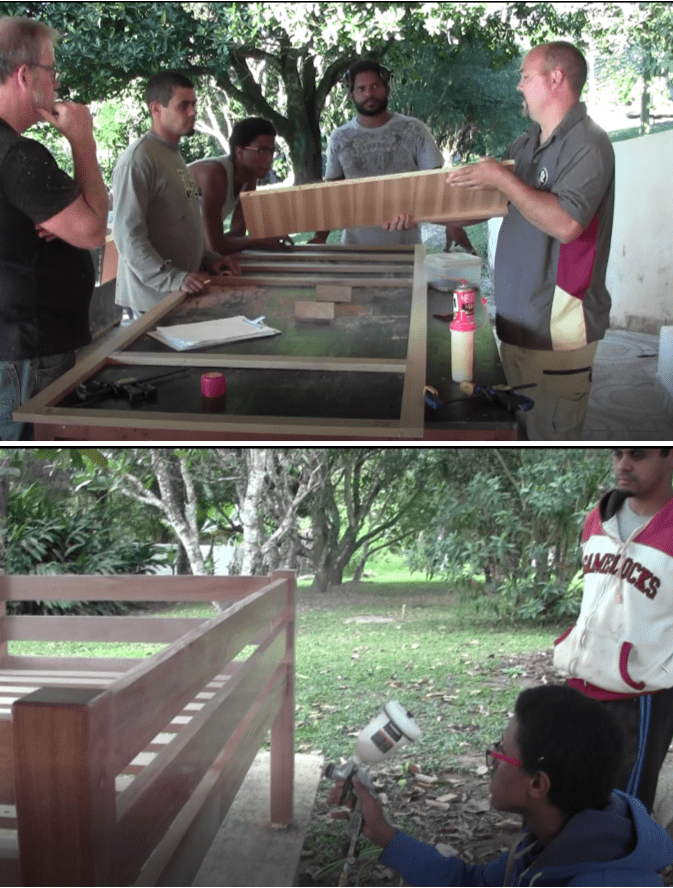 This month of July is Brazil's winter school break and we have had a constant flow of people through here the entire month. We have had nine small children here for the entire month and just today some of them have started returning home. Sleepovers, popcorn, movies, bonfires, and so much more have occupied their time here. All of this is mixed with large doses of love from our team and consistent spiritual feeding. Pray that they will adjust well going back home and that we can replenish our energies!
Last month we hosted a local church youth group for two days. Their pastor wanted the teens to experience what it's like working inside a favela as they had never been inside one before nor were they accustomed to doing post outside of the church walls. It was  a real eye opener for most of them! The testimonies they shared at the end of the two days were very touching and insightful and definitely left them with a lot to think about!
As usual there is so much more going on to tell you about! Please keep us in your prayers as well as those that we minister to. We hope to get a newsletter out shortly. Until then….much love from Pete and Jodi!
Be Blessed!