Operation Christmas Child
Sunday, October 10 - Sunday, November 7
God is at work through
Operation Christmas Child!
We are excited to partner with Samaritan's Purse and participate in Operation Christmas Child 2021, a global outreach event to pack shoeboxes so children in remote parts of the world can hear the Good News of the Gospel!
Almost 2,000 boxes have been picked up!
Each shoebox helps a local church around the world tell a child about Jesus, God's Greatest Gift. Many of them will grow in their faith and learn how to tell friends and family about Him through a discipleship program called "The Greatest Journey".
Pack, pray, and return filled boxes to church by Sunday, November 7th. 
DROP OFF INFORMATION
Bring boxes back to your campus by 1:00pm on Sunday, November 7th
If you miss this deadline, you have two options:
Drop off at Gables Campus between 9am & 5pm Monday-Friday, November 8-13th
Deliver directly to a Samaritan's Purse location in Miami. Find a dropoff site.
Contact Christ Journey Missions 
[email protected]
305-448-4425 x10115.
Once you pick up shoeboxes from your local campus the fun begins!
1. Girl or Boy?
Decide whether you will pack a box for a girl or a boy, and the age category: 2–4, 5–9, or 10–14.
2. Fill with Gifts
Each box should have a mix of items. Check out the official gift suggestions.
3. Pray
Most importantly, pray for the child who will receive your gift. You can also include a personal note and photo.
Last year, in our very first year with Operation Christmas Child, Christ Journeyers packed and sent over 1,200 boxes. That's 1,200 children's lives blessed and changed with the love of Christ! We can't wait to do it again.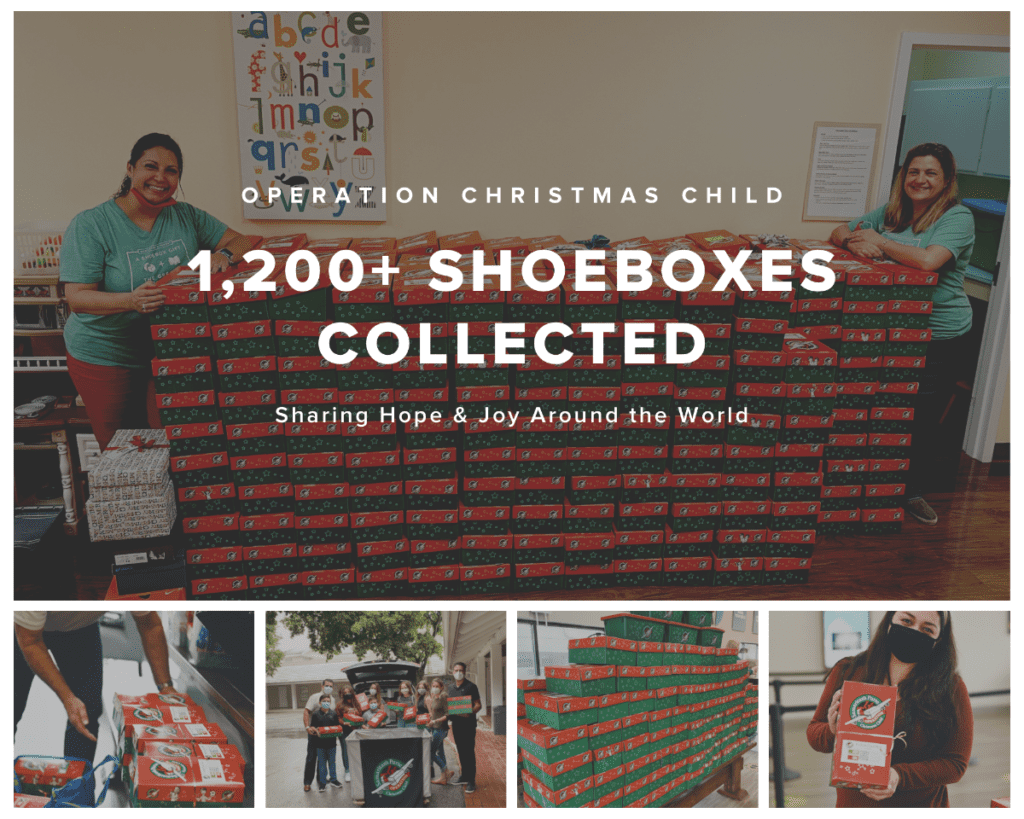 Join the fun and pack a shoebox that will bless a child in a hard-to-reach country.
Boxes will be available for pick-up at the Gables and Kendall Campuses beginning on Sunday, October 10th.
Pack, pray, and return filled boxes to church by Sunday, November 7th
Please register to let us know you will participate!