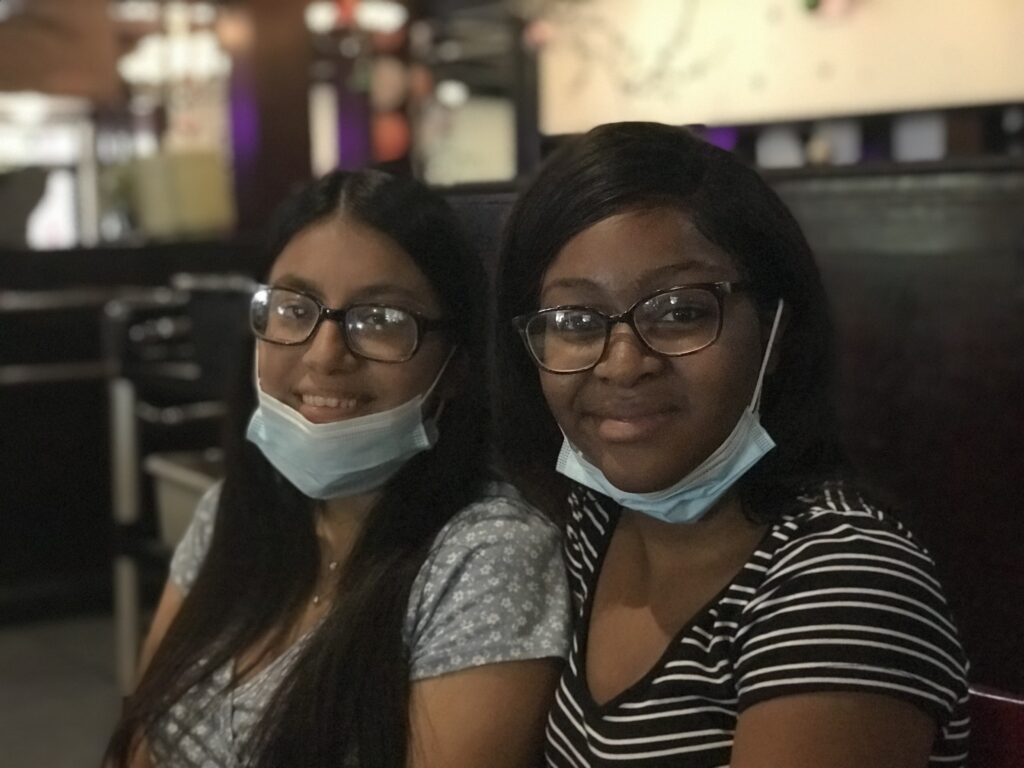 Last spring during small group, a couple of girls would always keep Ms. Gaelle talking for extra long. I would eavesdrop and find Diaka asking lots of different question about her faith and God. Some were even deep questions that adults wrestle with!  These questions led to her accepting Jesus as her Savior and giving her life to God.
However, that was just the beginning. Diaka built strong relationships with me, Mr. Marckenson and her favorite dance teacher, Ms. Perchelle. Through daily interactions with us, she was being quietly discipled, and the seeds that were planted started to show in her leadership.
I was surprised to see quiet, little Diaka grow into a leader, handling situations with the other kids with grace and being the light and salt of the room. I would even over hear her repeating our lessons to the other kids and speaking up against what was wrong. When other kids would be doing not so good things, she had the resolve to know she was different and called to be different. She's leading where she's living, and making a difference for Christ!
-Joab, City Life KIX North Miami Site Director
P.S. Want to see kids share LIVE how God and YFC have made a difference in their lives in the past year? Attend our Be the Story event on April 2nd or April 3rd! Visit our website to RSVP for free.