September 2019 - August 2020
Pastor Ryan and I were talking together recently about how unpredictable and frustrating Covid has been. But then, we were also sharing how at the same time we had seen God at work during the slow down. It was then Ryan said, "Yeah, like giving us a caution lap in NASCAR. We keep moving in the race, but at a slower pace." I believe there is wisdom in that perspective.
It looks like the Delta variant is giving further cause for us to consider the wisdom in taking another caution lap. As eager as we are to get on with the race in our lives and in our church, the times we are in do not change the priority Jesus gave us, "not looking to your own interests but each of you to the interests of the others" (Phil 2:4). Caring for others in Jesus' name is what we do as followers of Christ. 
We don't like to wait. But a lesson I have learned is that patience is just another word for faith. It's how we show we are trusting God's timing for the best fulfillment of His promises.    
Expectantly,
Pastor Bill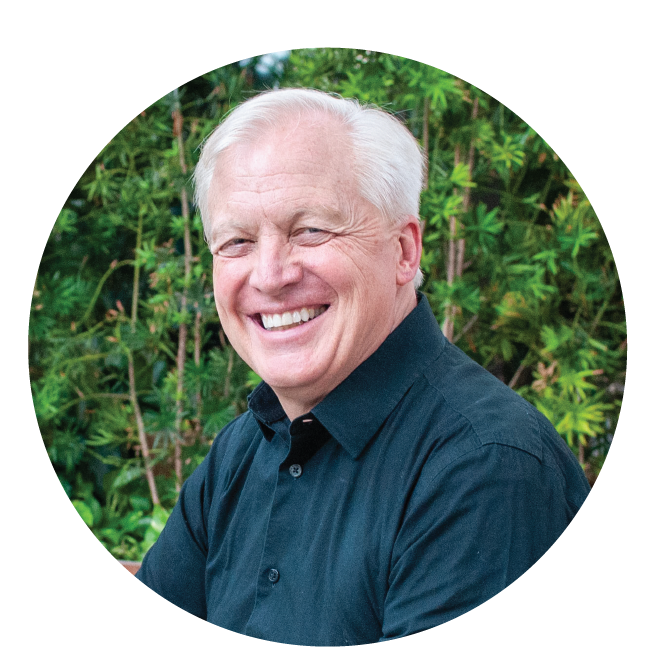 Average Weekly Worship Attendance
Benevolence Contributions
Benevolence & Emergency Response Donations
Disaster Relief Donations (Bahamas Hurricane & Beirut Explosion)
Benevolence Provided
to CJ Families
Christ Journey
Families Assisted
Purchased one pallet of pre-packed meals from Hunger Fight and one pallet of eggs from a local farmer to distribute to families through Share Your Heart
Delivered dinner from Three-Fold Café to Emergency Room staff at Homestead Hospital in appreciation for their service and sacrifice during the COVID-19 pandemic
Delivered lunch from Three-Fold Café to Coral Gables Fire Department Station 1, Battalion 1 in appreciation for their responsiveness during the COVID-19 pandemic
Provided $6000 of Publix gift cards to those in need within our congregation
Delivered fresh food and meals from Three-Fold Café to 9 families in need within our congregation
Provided benevolence to 6 families for rental assistance and monthly bills
Sent $10,000 for Disaster Relief to help Lebanon Mission Partners with COVID-19 and the 8/4 Beirut blast at port
Food Received
and Distributed
Dollars/Conservative
Value of Gifts in Kind
Planned and executed logistical support for the multi-faith Miami Prayer Walk (6/14/20)
18

tons of food distributed to the Miami community

28,000

people fed

$61,000

worth of food distributed

Thousands of families received Feed Miami food through our partner non-profit organizations:

Share Your Heart

One More Child/Florida Baptist Children's Home

Nueva Esperanza New Hope Church (Allapattah)

KIX/Youth for Christ Homestead

Miami Rescue Mission
KIX Youth for Christ, Homestead: stained perimeter outside the fence, painted interior walls and doors, laid mulch on the playground, fixed broken outside furniture and awnings

Miami Beach Senior High School: pressure washed exterior hallways, painted interior hallways and classrooms, adhered positive words to hallways and doors in the counseling area of the school, assisted with a science project of a student in the library

Chapman Partnership for the Homeless: landscape clean-up, mulched common areas, trimmed and pulled weeds and dead shrubs in the client parking area.
Lebanon Mission Trip: a team of 12 medical & dental professionals and a support team traveled to Beirut in September 2019, the team worked alongside our Lebanon mission partners for a three-night "Jesus Celebration," 4-day medical/dental clinic, and 3-day leadership retreat for training pastors & church lay leaders
Haiti Pastor Training Mission Trip: a team of 5, February 2020, community development in Jeanton, Haiti, to train local pastors & community leaders
Kenya Virtual Mission Trip: a team of 2, July 2020, a pilot trip with 410 Bridge, virtual mission trip organized due to social distancing and travel restrictions
Mission Trips canceled due to Pandemic:
Student Mission Trips: Colombia, Costa Rica, Dominican Republic, Bahamas, four teams of 55 students and leaders

Ecuador Women's Mission Trip: a team of 12, June 2020

Brazil Adult Mission Trip: a team of 5, June 2020
2020 Haiti Pastor Training Trip
Sunday worship with the community was very moving. Everyone turned up in their Sunday best and came prepared to sing, worship the Lord and receive the message. Young and old alike as well as children and babies. Afterward, we visited with several townspeople in their homes. We asked through the interpreter if we could pray for them and their families; all gladly accepted. We were blessed to be in their presence as they thanked us for coming from the US to visit them.
– Mark Jammel
2019 Lebanon Medical & Dental Trip
It was a blessing and honor to witness, firsthand, the ministry of our Lebanese mission partners who have devoted their lives to witness for Jesus in the Middle East. I caught a small glimpse of Revelation 7:9 ("After this I saw a vast crowd, too great to count, from every nation and tribe and people and language, standing in front of the throne and before the Lamb") as we joyfully worshipped together during the three days of Jesus Celebration. The highlight for me was to know that we are all united in and through Jesus Christ – no matter where we are in this world or the language we speak.
– Lynette Ling
Total individual registrations: 178
Total families represented: 113
Total New families: 12 (= 16 new kids)
Total salvations: 5
In-Person Stats (August 2019-March 2020)
Gables – Kids that attended 1x or more:
Preschool: 189
Elementary: 398
Kendall – Kids that attended 1x or more:
Preschool: 36
Elementary: 69
Gables – Kids that attended 6x or more:
Preschool: 89
Elementary: 223
Kendall – Kids that attended 6x or more:
Preschool: 21
Elementary: 38
In-Person Stats (August 2019-March 2020)
Gables – Students that attended 1x or more:
Middle School: 196
High School: 259
Kendall – Students that attended 1x or more:
Middle School: 27
High School: 44
Gables – Students that attended 6x or more:
Middle School:  101
High School: 124
Kendall – Kids that attended 6x or more:
Middle School: 9
High School: 25
Circle of Friends Attendance
Total Number of Adults Connected in Groups
Total Groups – 65
Total Active Groups – 45 
Summer During Covid – 19
Total Unique Participants – 722
Sept. 2019 – 26 Simulcast – In person
April 2020 – 277 + Simulcast – online
300 Total for 2019/20
September 2019 thru November 2019
Reactivated our Hurricane Helper system

Deacon Ordination complete for our new Deacons

Recruited City Serve volunteers.

We served 375 + meals at our annual Thanksgiving Breakfast.
December 2019 thru February 2020
Served in all Christmas services to handle the larger attendance 

Conducted follow-up calls and continuing help for families in need

Prepared for City Serve
March 2020 thru May 2020
Completed Crisis Intervention Training for 15 Deacons led by Charlie Kimbrell, Louis Cruz, and Troy Naredo

Responded to the COVID-19 emergency by revising ministry and congregational support (including hospital visitation and senior adult support) utilizing online or mobile technology platforms. 

Conducted regular meetings by Zoom video service
June 2020 thru August 2020
Prepared 100+ meals for the Senior Adult Recognition Banquet delivered to 60+locations due to COVID-19 preventing an in-person gathering.

Facilitated the nomination process for new Deacons.

Elected our 2020 – 21 Deacon Officers:  Charlie Kimbrell, Chairman; Andy Cummings, Vice Chairman; and Louis Cruz, Secretary.