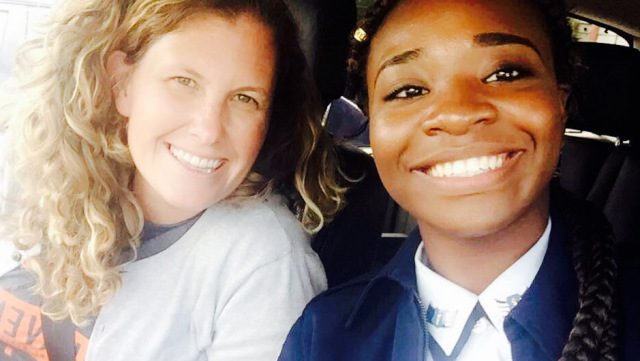 My phone buzzed late at night.  I was shocked to see the high school counselor's name on my phone. It was about Juliana*, a high school junior. She explained that Juliana had been severely abused by a group of young men; she had survived but was in bad shape.
My heart pounding, I dialed Juliana and asked if she wanted to meet tomorrow after Club. Juliana weakly said, "Yes." I hung up and immediately texted my volunteer prayer team, who began praying for this young girl.
The next day I was able to pray with Juliana as she met with school staff and police to recount what happened.  She continues to come to Club faithfully, and we've been able to work on setting up counseling for her with a partner ministry.
When I started this work, I thought it would be easier—after all, I was just going to be sharing Jesus with kids in a school!  But God continues to reveal the deep brokenness and pain teenagers experience here in Miami.  How many other "Juliana's" are there in my school?  And who will tell them they are loved and valued?  Who will walk with them through their pain?  When I think of this, I am glad God called me to reach kids, especially when it isn't easy.
Will you join me in lifting Juliana up in prayer?  Your prayers encourage me and Juliana in the midst of such a difficult situation.  Thank you so much for your continued support of Campus Life and for making it possible for us to be present in the lives of students like Juliana. 
*Name changed for privacy. Student not pictured.
Sincerely,
Alicia Foss
Campus Life Site Director—Southridge Senior High