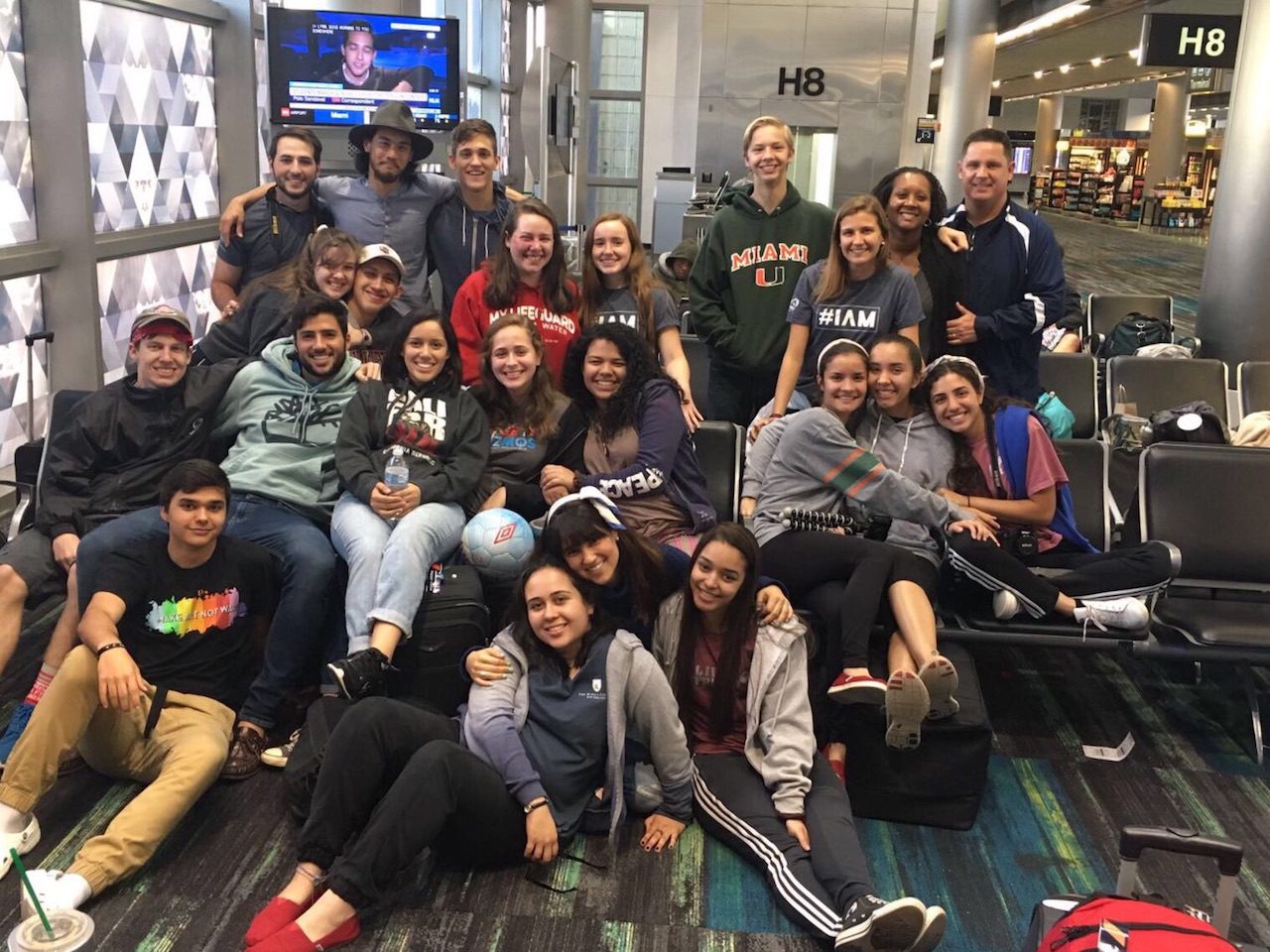 Hi to all! This is Thomas and Douglas speaking, and the following message is going to recap how amazing of an experience our first day in Jeanton, Haiti was. At the crack of dawn, the post team arrived at church, tired from the lack of sleep the night before due to our endless excitement and speculation. After arriving to the airport and settling in, spontaneous song broke out, with our own renditions of "Reckless Love" echoing throughout the terminal. It was such an incredible sight to see the absolute joy and glee of not only our group united as one, but also the bystanders who observed from afar and occasionally joined in. The glory of God was so evident, and it was only 6AM!
After a smooth flight, we arrived to Port-Au-Prince, Haiti. The welcoming spirit of the people, and our group leader, Ms. Amy Todd, was so genuine, and we immediately felt at home in the foreign nation. As we boarded the bus that would be our vehicle for the week, the Belzina Jean, the real adventure began. As we cruised through the crowded roads of the city, our fearless driver maneuvered his way through sticky situations. A 3-point-turn in the middle of a packed highway was probably the highlight of the ride. In reality, the immediate contrast from what we were used to in the States was evident. While the materialistic goods may have been lacking, the overwhelming sense of community was ever present. We immediately realized how lucky we are in our homeland, where we lived comfortable lives without worrying about problems such as water. We realized how we often take this privilege for granted, and how we don't always realize the true value of the things we have. Finally, we arrived safely in Jeanton.
After settling into our rooms and taking some well-deserved naps, we dined in the cafeteria, and once again, spontaneously broke into song. Next was worship and devotion time, in which we praised the Lord and listened to Ms. Amy summarize the events and goals of the next day. As the night winded down, we relaxed and played games as a group, and eventually we all filed into our rooms for the "sleepy time" (according to Bailey Hacker).
The first day spent in this beautiful nation was one of so many unforgettable memories.
See you later,
Thomas and Douglas