This May, Christ Journey wants to highlight our young people and celebrate Mother's Day with you! 
Mothers, we are so thankful for YOU and can't wait to celebrate Mother's Day together on May 8. There would be no future generation to pour into if not for you, so THANK YOU, Mom!
Then, Sunday, May 15, will be our first-ever Student Takeover Sunday! Teens will be stepping up to serve in areas of our Sunday ministries: greeting, welcoming, hospitality, music, worship, production, and more. Join us for this extra special Sunday!
Luis Santamarina will join me in bringing the message of that Sunday. Luis is a devoted Christ-follower, outstanding leader, and enthusiastic teacher. Before serving as one of our Student Pastors, Luis was spiritually mentored right here at Christ Journey. Can't wait to hear what God gives us through him!
PS, it's time to sign your kids up for our summer camp offerings. 😄
Nuestra loving familia de Christ Journey,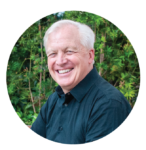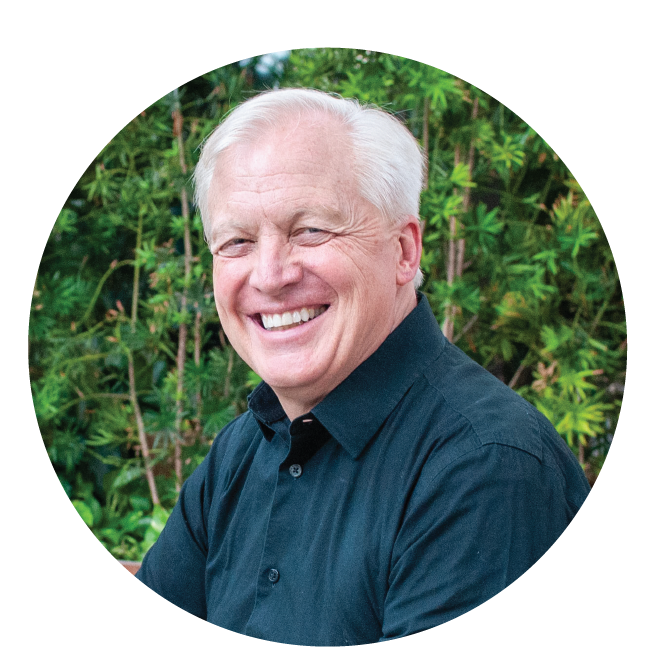 Letter from Gables Campus Pastor
Every Mother's Day weekend, I am always reminded of how key women in my life shaped me into the man I am today, beginning with my mom. As a single mom raising two sons, she modeled strength and compassion through endurance. To this day, she remains the most resilient and steadfast person I know. She showed my brother and me how to lead in this world with grit and integrity.

Now, I am blessed each day to share my life with a lady who loves and leads with the character of Christ. I'm not sure how my wife balances motherhood and homeschooling with 4 crazy kids, but by the grace of God alive in her life, she does so with beauty.

Without the witness of these two women in particular in my life, I would be incomplete. I see God's Spirit alive in them, which bears witness to His good love for all of us through Christ Jesus. Indeed, a woman like my wife or one found in my mom "is worth far more than rubies" (Proverbs 31:10).

This month, let us give thanks for the women in our lives who have formed us. And for those whose mothers have passed onto eternal glory, then may we remember their love by continuing their legacy in others and sharing the love of Christ with those in need.

Grateful,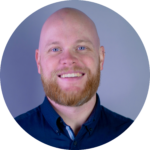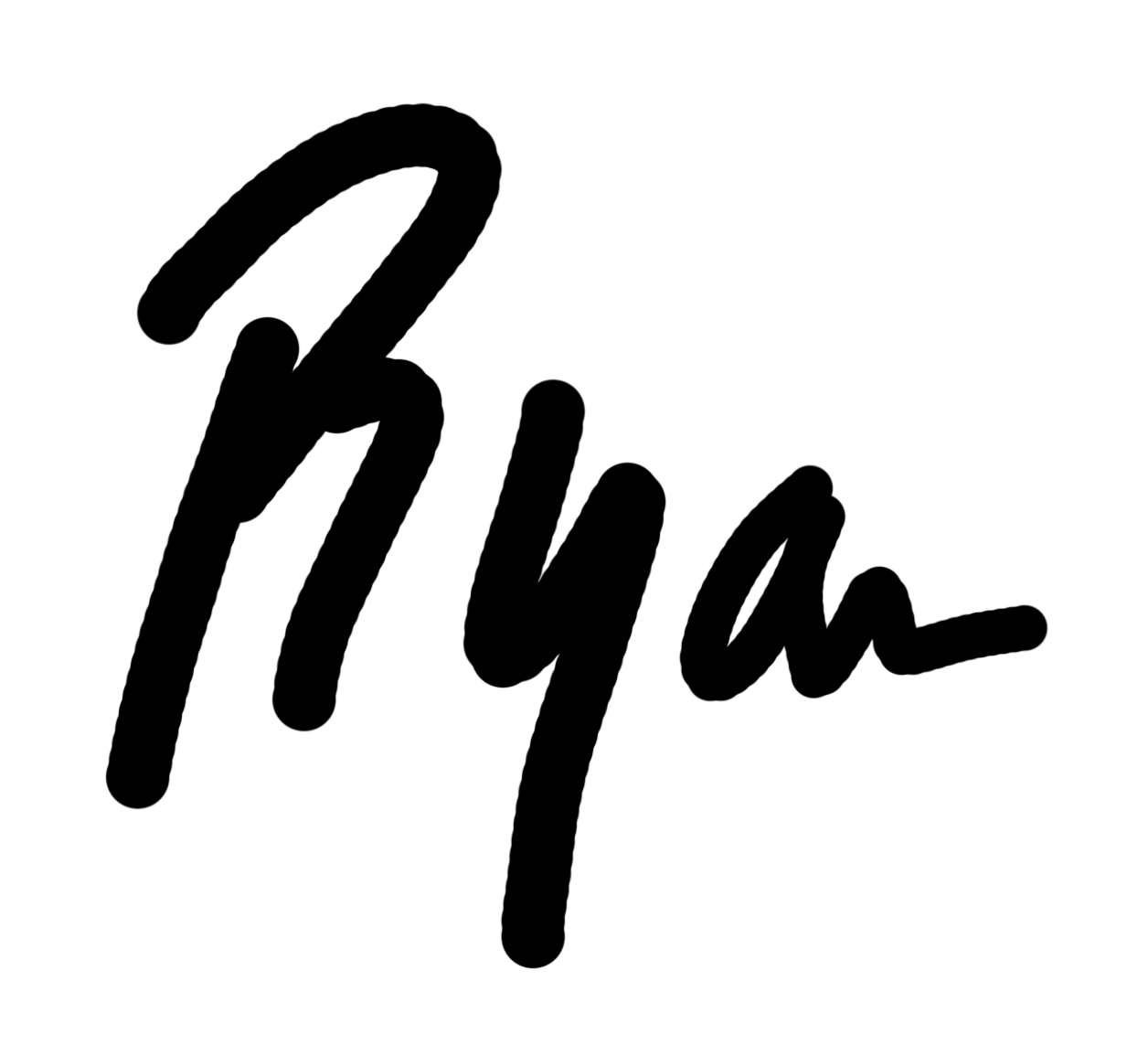 Jesus said, "I will build my 'ekklesia' (assembly, gathering or community)," Matthew 16:18. Jesus never said, "I will build my church buildings"; instead, He chose to build a gathering of Christ-followers who would start a movement. He chose to build up people – His Church, of which you have a part. When speaking of the church as His body, Paul writes, "Now you are the body of Christ, and each one of you is a part of it." 1 Corinthians 12:27. And that body includes YOU! At Christ Journey, our desire and commitment is to cultivate the highest quality of Christ-like leadership in and among our people. Our purpose statement reminds us that our church exists "to help people find and follow Christ."
Volunteer Opportunities:
God gave us all gifts to share with others. We have a variety of ministries and roles that include working with children, production, mentoring teenagers, leading adult small groups, creative and artistic teams in worship, hosting and greeting in our ministry environments. To find out more about volunteering, visit
ChristJourney.org/Serve
Job Opportunities:
Did you know that we have open positions on our Christ Journey Staff Team? Do you have the gift of administration or help, discipleship or hospitality and would like the opportunity to use those gifts vocationally to help people find and follow Christ? We look for leaders, problem-solvers, and world changers. To find out more about our open positions, please visit
ChristJourney.org/Jobs

Series Continues, "He Gets Us"
Feeling understood provides support and solace for the human soul in a way nothing else can. Loneliness. Sadness. Anxiety and depression. Familiar companions during our Covid craziness. But through it all, our Jesus gets us. He feels with us in a way that helps us know we are safe with him. And that somehow, we will not stay stuck in our pain, as we draw near to him together.

May 1
Jesus treats me like he's my healer and my coach. So, I decide to live for God.
May 8
Jesus gives me truth to help me get free. So, I look within.
May 15
Jesus doesn't let me off and doesn't let me down. So, I confess my wrongs.
May 22
Jesus is ready when I am. So, I am ready to be changed.
May 29
Jesus has everything I need. So, I ask God to help.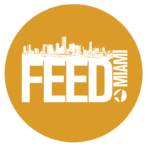 Sunday, May 8
The second Sunday of the month is Feed Miami Sunday! On May 8th we are collecting non-perishable items for our Miami community – these include rice, beans, boxed milk, cereal, canned fruits & veggies, canned ham, chicken or tuna. You can drop the items off inside the bins labeled Feed Miami located outside on the breezeway. For a complete list of items you can go to FeedMiami.org.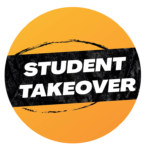 Sunday, May 15 at 9:30am & 11:00pm
Christ Journey Auditorium
CJ Students and many of their leaders will be taking over the worship experiences on Sunday May 15th and you won't want to miss it. We will be highlighting the graduating Seniors and students will be serving everywhere. We want the whole congregation to feel their energy and experience their leadership.
Get to Know Us Welcome Fiesta
Sunday, May 15 at 10:30pm & 12:00pm
Christ Journey Theater
Whether you're visiting us for the first time or you've been joining us for the past six months, we want to invite you to our "Get To Know Us" Welcome Party, to meet your Pastors and Ministry Leaders. We'd love to get to know you and help you take your next steps in making your Christ Journey real and personal.
Please join us in the Theater, on Sunday, May 15, immediately following either the 9:30AM or 11:00AM Experience. A light meal will be served at each gathering.
Worship in the Language of Your Heart
Every Sunday
Invite your whole family to worship together! Even your abuelitos and vôvôs!
Did you know we offer Spanish and Portuguese interpretation each Sunday? Online, also.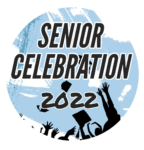 Sunday, May 22 from 5:00 – 7:00pm
Christ Journey Auditorium
This will be a special event to honor the graduating Class of 2022 in front of the younger students, leaders, family and friends. We will have a time of worship, prayer, recognition, a fun photo booth, special slideshow, and will be presenting the Paul J. Sumanth Award. All are welcome to come and celebrate with our senior students.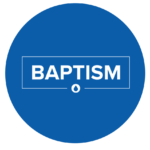 Take the next step on your spiritual journey through BAPTISM!
Sunday, May 22 at 9:30am & 11:00am
Christ Journey Auditorium
Baptism is a public declaration of your faith, where you choose to identify with Christ, and celebrate your journey with others. Our next on Campus baptisms will be Sunday, May 22 during both Experiences. If you would like to be baptized, please let us know by registering TODAY!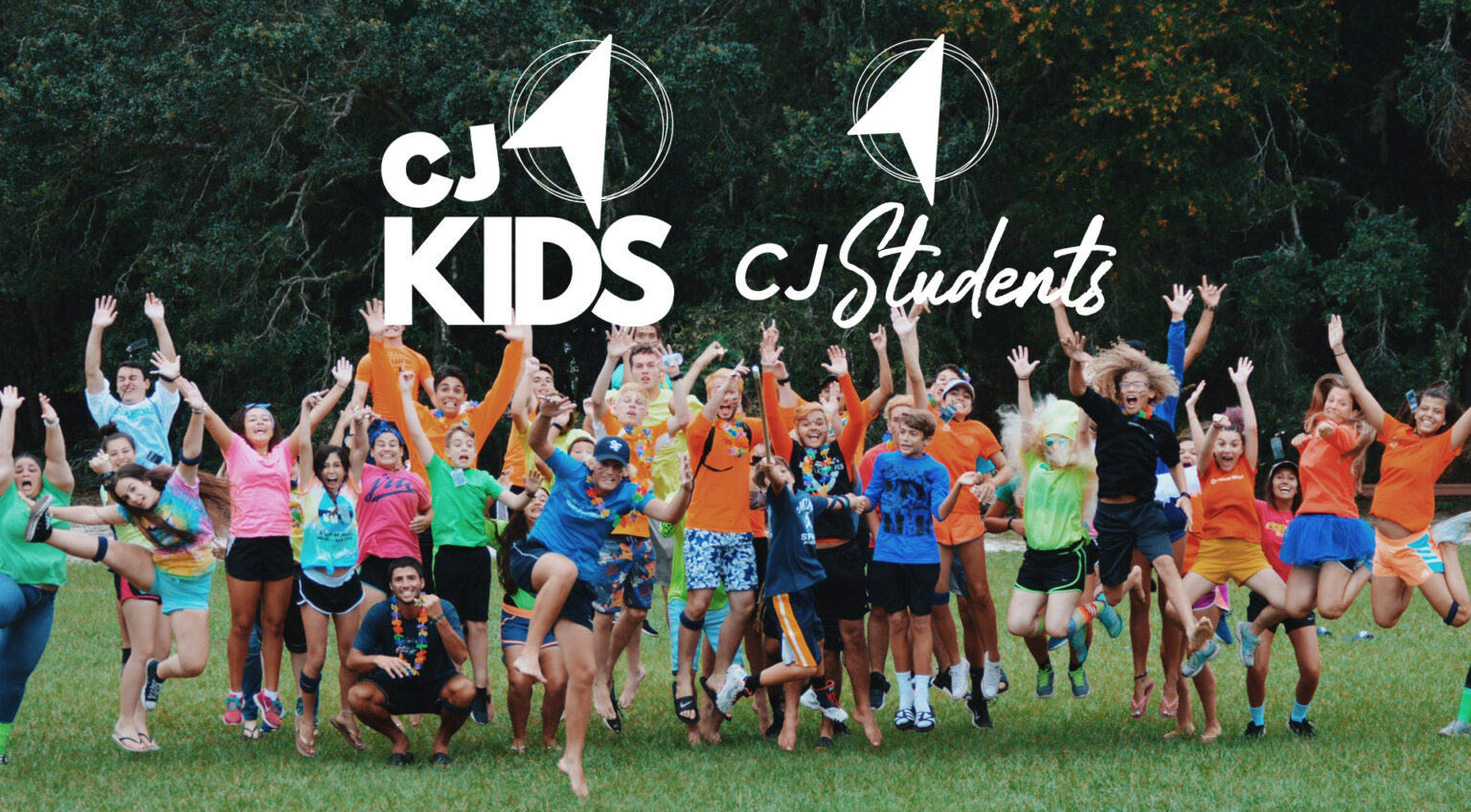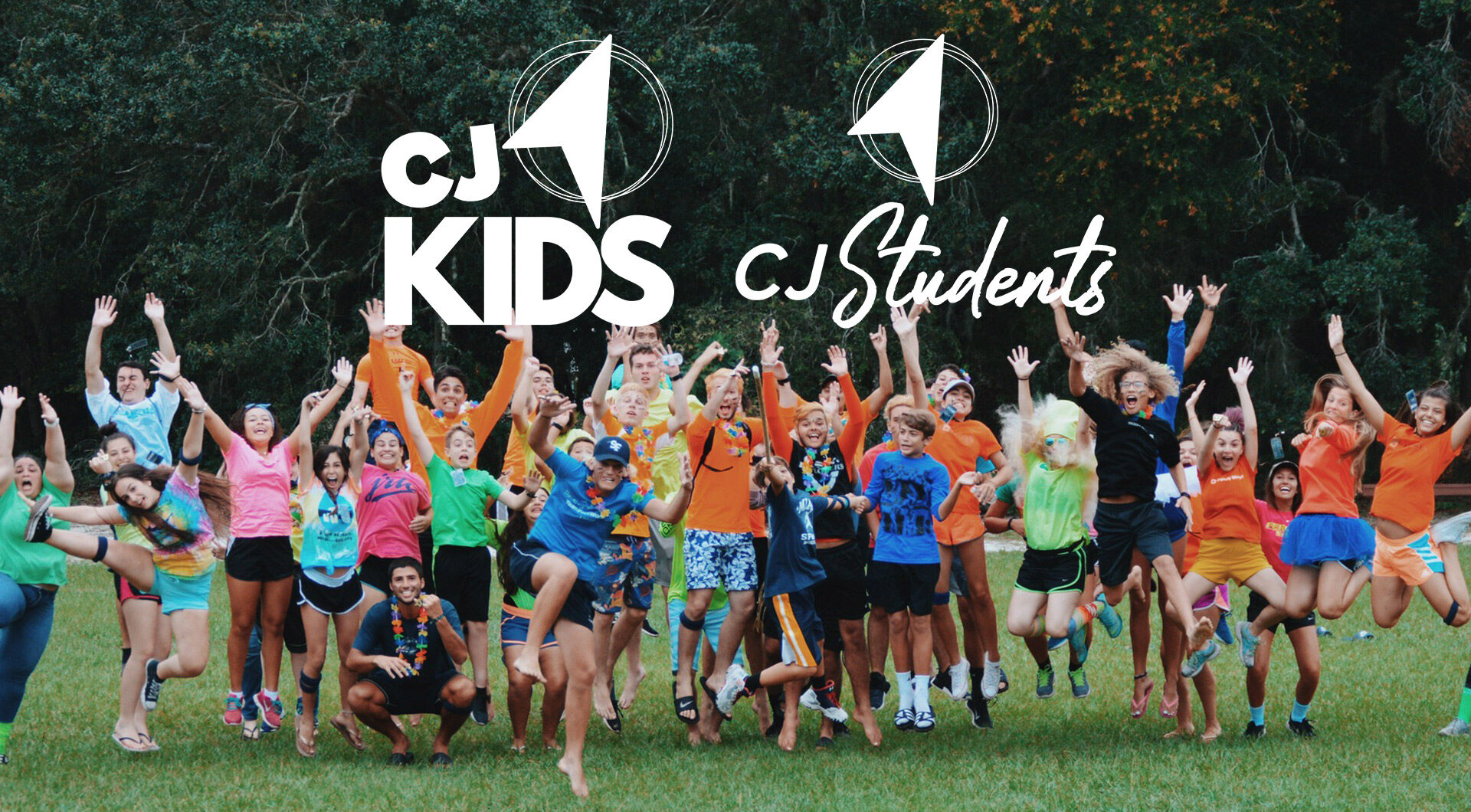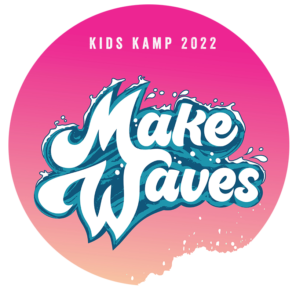 June 13-17, 2022
9:00am – 12:30pm at the Gables Campus
Cost: $40 per child
We're going to MAKE WAVES this summer and learn how God's love can impact each one of us and change the world around us. Join us for a week-long, half-day camp experience for Preschool and Elementary kids (PreK3 – 5th Grade). You can expect games, worship, creative Bible teaching, and lots of fun.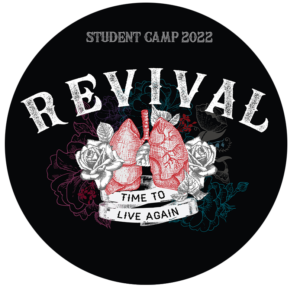 July 18-22, 2022
Middle & High School students (completing 6th – 12th grade this school year)
Cost: $425

Are you ready for REVIVAL? We sure are! Student Camp is a week-long sleep-away camp experience specifically designed for middle and high school students. Teens will participate in amazing worship, hear engaging messages, grow in their faith, build amazing friendships, and experience some crazy fun! Student Camp will no doubt be the best week of the summer! Student Camp registration is OPEN!
Volunteer at Kids Kamp and Student Camp this Summer
Church, we believe in providing amazing ministry experience for the next generation and we know God is already doing amazing things in the lives of kids and teens here at Christ Journey. Would you pray and step forward in faith, to serve as a volunteer and supporter of these camp opportunities? You can make a HUGE IMPACT in the lives of kids and teenagers this summer by volunteering at Kids Kamp or Student Camp.
Two ways you can help kids and teens grow in their relationship with Jesus this summer:
1. Volunteer – There's a variety of volunteer roles and ways you can get involved. Any Family Ministry staff or volunteer can help you find the perfect role for you.
Visit ChristJourney.org/StudentCamp or ChristJourney.org/KidsKamp for more information regarding volunteer opportunities.
2. Give financially to our Kids Kamp and Student Camp Scholarship Fund. We don't want anyone to miss out on these incredible experiences because of financial constraints.
By making a donation above your regular offering and noting the camp name when submitting your donation via check or online at ChristJourney.org/Give, you can help kids and teens find and follow Christ.
Thank you!
Sunday

During Sunday Experiences
2021-2022 Budget: March 2022
Received: $2,396,947 | Required: $2,036,171
The Christ Journey team is hiring! We have a variety of open positions on our website: ChristJourney.org/Jobs.