Daily Prayer and Time in Scripture
Jesus said, "If you remain in me and my words remain in you, ask whatever you wish, and it will be done for you" (John 15:5).
Jesus also said, "Man shall not live on bread alone, but on every word that comes from the mouth of God" (Matthew 4:4). The Bible is a unique treasure among books. Its timeless truth, with regard to issues forever timely in life, is unparalleled. It holds light for those who seek, nourishment for those who hunger, correction for those who long for character, justice and virtue, and salvation for all who desire to find the way. It is never too early or late to start learning and benefitting from the Book of all books.
I hope you will join me as you take take time each morning to start your day with the Lord; in your prayers not only asking for personal blessing and provision, but also for the nations of our world. In January, over 220 Christ Journeyers committed to praying for a nation all-year by picking up a Vision Coin. If you picked up a coin, take your Vision Coin into each day and ask God to open doors of opportunity for your country of origin and for the USA. 
And for all of us, "Faith comes from hearing the message, and the message is heard through the word of Christ" (Rom 10:17). Each day as you pray, open your Bible and mind to receive the gift of faith God has for you. I use the YouVersion Bible app and listen to Scripture daily.
I am praying for you that God will open its treasures to you as "beyond the sacred page, we seek Thee, Lord."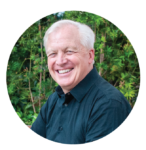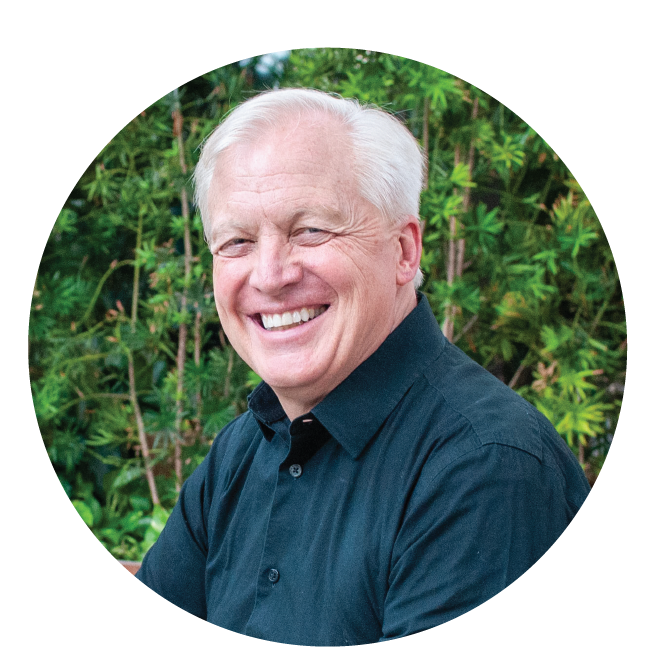 Roses are red,
Violets are blue,
What if I said
that Jesus loves you?
For some, sharing the Good News of Jesus is intimidating. Maybe because you may not know what to say, or maybe you feel like you are not ready, but if Christ is alive in you, the most complicated part has passed. Now you get to share with others how His Spirit has worked in your life to Glorify the King of Kings.
Better than just telling you, we want to invite you into a unique opportunity this month to increase your confidence and feel equipped as Jesus' followers to share the Gospel and make Disciples. We will answer four crucial questions:
WHY make Disciples?
WHO to reach?
WHAT to say?
WHEN to get started?
The majority of the time, the real question people want to ask is actually: HOW?
That's where The 411: Gospel Conversations Workshop comes in. As we obey the command Jesus gave us in The Great Commission, to "GO… make Disciples" (Matthew 28:18-29), The 411 is designed to help you learn and identify HOW to share the Gospel. We prep you with tools and resources to gain the confidence to share your faith.
SO ARE YOU READY TO GROW YOUR EVANGELISM E.D.G.E.?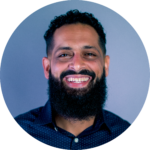 Again Jesus said, "Peace be with you! As the Father has sent me, I am sending you."
John 20:21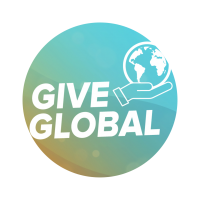 January – March 2023
Goal: $80,000
Christ Journey Missions is being the hands and feet of Christ in our world. The Give Global Campaign provides ministry support for our global mission partners and funds projects such us outreach programs, feeding the poor, faith-based education, sharing the message of Christ's love, disaster relief and planting churches.
Please join us by designating a gift to "Give Global" on your offering envelope this month or online at ChristJourney.org/Give
"The AMO team thanks you (every individual, brother, sister, family and church) for making a daily personal sacrifice so that we can do the Work of the Father and our Lord Jesus Christ in the slums of Brazil. You have brought daily joy to us as a team seeing so many lives changed by the Good News, the lost sheep need to hear the Shepard's true voice coming to rescue them in their darkest moments. See and believe in what it took for HIM to rescue them. Feel the incredible strength of His Shoulders carrying them to eternal safety. Experience His joy along with others in His sheepfold where they will be taken care of and nurtured. Christ, living in us, is doing the work of our Father in the slums of Brazil. I have been crucified with Christ and I no longer live, but Christ lives in me. The life I now live in the body, I live by faith in the Son of God, who loved me and gave himself for me. Galatians 2:20 NIV"
– Brazil Global Partner, A.M.O. Feed My Sheep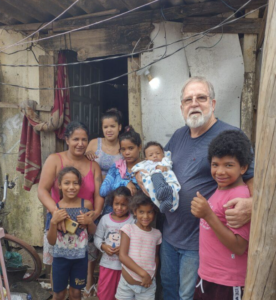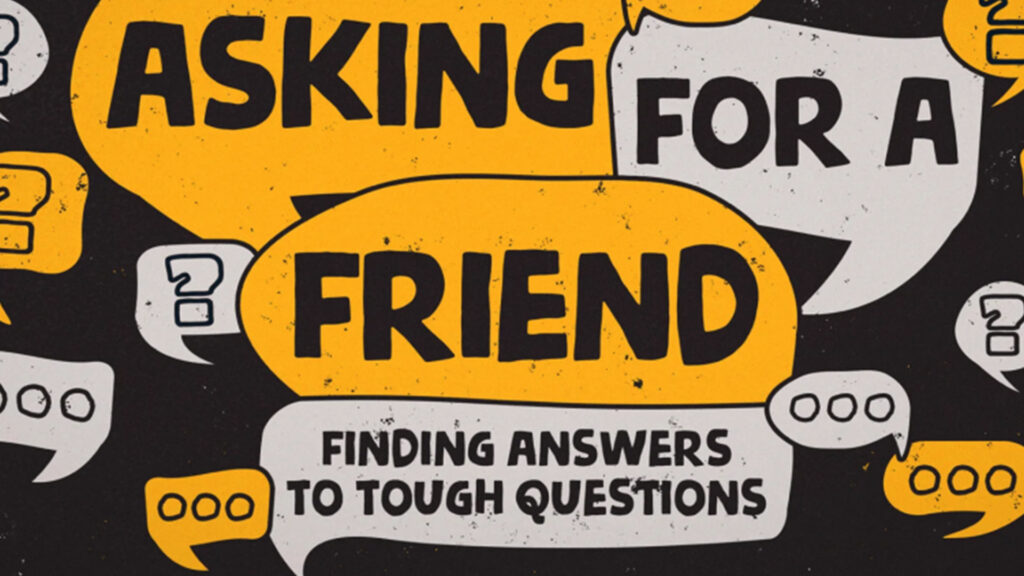 Series Continues: Asking for a Friend - February 2023
Nothing is too hard for God. This month we continue to consider that reality as we unpack Jesus' perspective from the Word of God in our "Asking for a Friend" series.

Our final four questions:
Feb 5 "How Would Jesus Respond to Abortion?"
Feb 12 "What Will Heaven Be Like?"
Feb 19 "What Happens When We Die?"
Feb 26 "What Can Believers Do About Depression and Mental Illness?"
The 411: Gospel Conversations Workshop
Do you want to grow in confidence when sharing your faith? The 411 is tailored to help you build a better understanding through training and repetition as we dive into scripture to see how we can share the Gospel in everyday situations. So come and train with us as we prepare to lead others to salvation.
The 411: Gospel Conversations Workshop
Mentoring others through Evangelism
Saturday, February 25
9 am-2 pm

Are you looking to take the next step in your faith? Do you want to pursue the next step toward the membership? If you answered yes to either of these questions, then CJ STARTUP is for you! It's open to newcomers guests or long-term attendees who want to connect in and with our Christ Journey Family.
3rd Sunday of the month
The Commons
10 am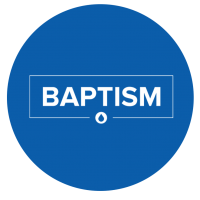 Take the next step on your spiritual journey through Baptism!
Baptism is a public declaration of your faith, where you choose to identify with Christ, and celebrate your journey with others. Our next baptisms will be on Sunday, February 19th, during both Experiences. If you would like to be baptized, please let us know by registering at ChristJourney.org/Baptism.
Guest Services Volunteers Needed
Do you love getting to know people? Is your smile contagious? Are you looking for a place to dive in at Christ Journey? If so, we invite you to join with us on an exciting and meaningful journey as a Guest Services volunteer. As part of close knit team, we'll work hard to find you a great place to serve that aligns with your talents, skills and availability.
Right now we have an urgent need for Van/Golfcart Drivers to ensure that our guests can quickly and safely make it from the parking lot to experience. If you love serving and getting to know people…this could be your place!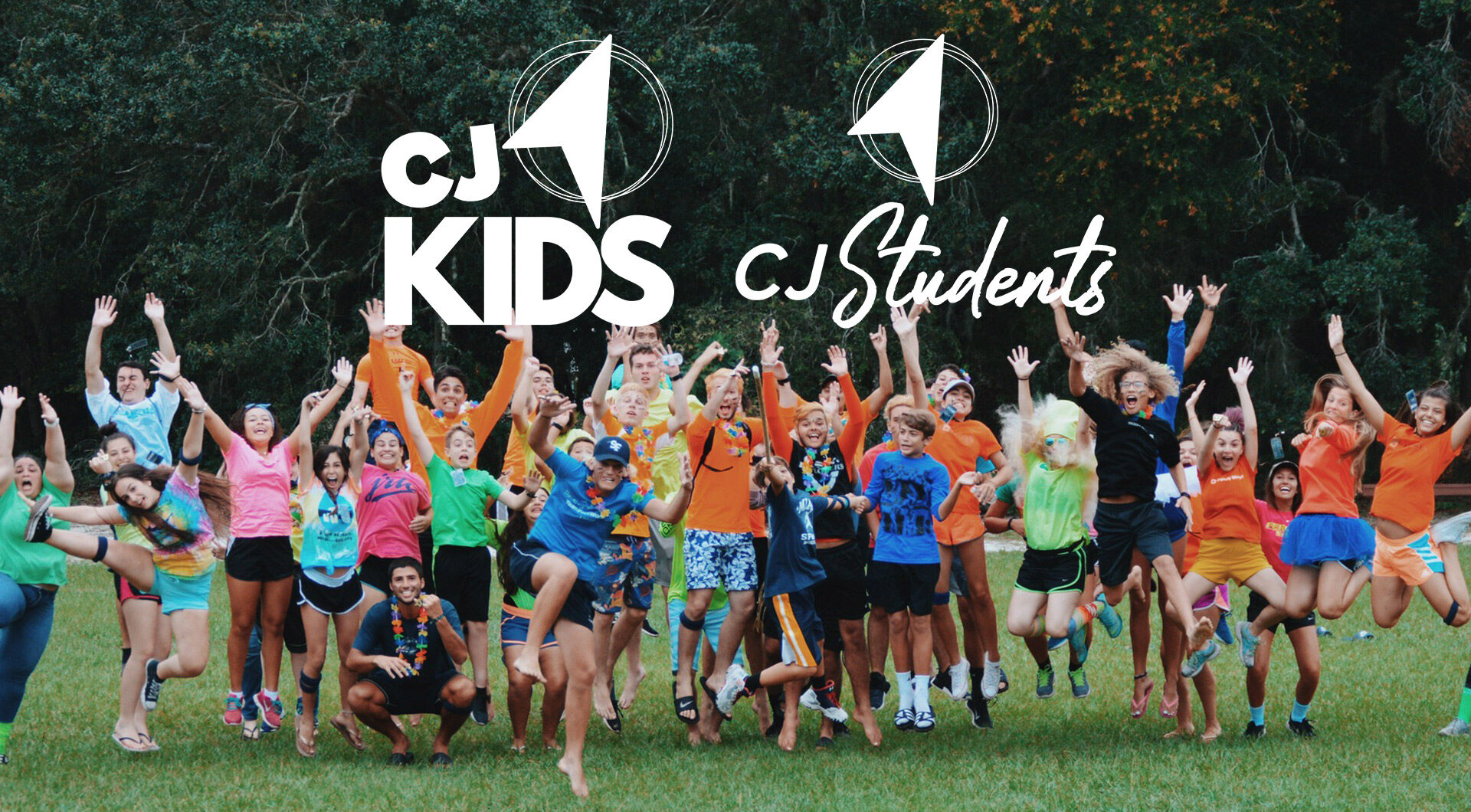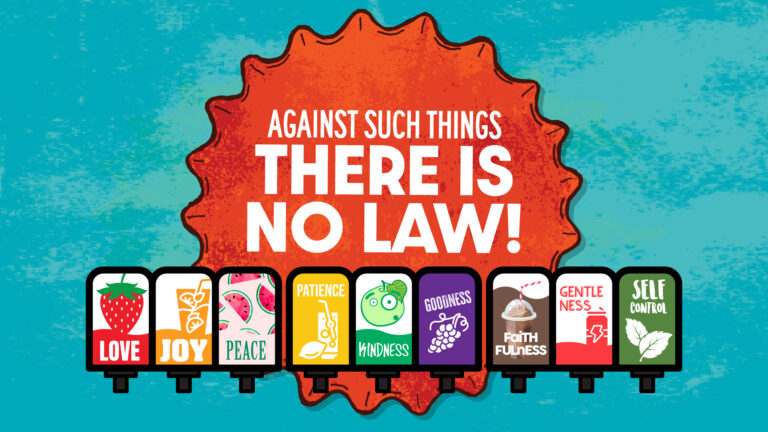 CJ Students Current Series: Against Such Things There is No Law!
In our new series, titled "Against Such Things There is No Law!" we will be learning as a community how to let love be our motivator. There can be a lot of talk in the Church about what to do and not do, but Paul says that "against such things (the fruit of the spirit), there is no law" (Gal 5:23).
We have FREEDOM when we are living in the Holy Spirit and we have access to all that He has for us if we'll allow Him to guide us in everything we do.
Join us on Wednesday nights from 7-9pm as we explore this together!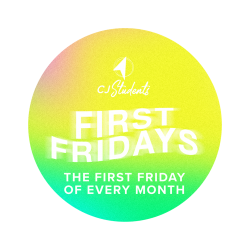 We want to hang with you guys! First Fridays are starting in February which means we are opening up the CJ Student spaces to all of you guys on the first Friday of every month, for a place to hang that's safe and fun! We'll have light snacks (feel free to Doordash whatever your heart desires if you need more food than that), games, and a movie playing, but it will mostly be a casual and fun space to hang out! All are welcome! So bring friends, your favorite game, or TikTok trend, and we'll see you there!

First Fridays
Christ Journey Church, Gables
February 3, 2023 7-10 pm
Start Up for Kids and Teens
Parents, if your elementary – middle schooler has crossed the line of faith and has an interest in baptism we have Start-Up for them to participate in that will prepare them for baptism and their introduction into the church body.
You can register your child or teen by emailing [email protected] for more details.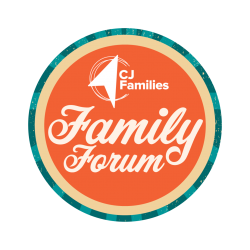 Wellspring therapists, Alicia Foss & Nicole Alfonso will speak to the Parents of Elementary – High School kids about Intentional Parenting and Sexuality & LGBTQ.
Intentional Parenting Learn strategies that will help you make wise decisions in how to respond, rather than react, to your child's behavior. In turn, this creates a purposeful and deliberate way to teach skills and nurture a connection with your child. Intentional parenting builds healthy connections and a foundation of love with your child that will help to cultivate healthy emotions in your child.
Navigating the LGBTQ Conversation We will discuss how to engage your children in the topic of sexuality and identity. We will explore what our children and their friends are facing, and how to walk alongside them in a supportive way yet keep your own values and morals. We will also address the confusion, hurt, and pain many kids and parents go through.
Friday, February 10 from 6:30 -9:00 pm in the Gables Theater
Register by Feb. 8
2022-2023 Budget
YTD Dec 2022
Required: $1,235,000
Received: $1,469,546