He gets us. All of us.

Would you be surprised to know that whatever you're experiencing, Jesus faced it too? That's what God becoming human means. He became like us, so we could become like Him. He became one of us, to save us. And because He lives, we can too.
This is the Easter message of hope. Join us for the celebration!
Easter Sunday,
April 17

Worship Experiences
9:00am, 10:30am, 12:00pm, and 1:30pm
Spanish translation available at all experiences.
Habrá traducción simultánea al español durante todos los servicios del domingo de Pascuas.

Portuguese translation available at 9:00am & 10:30am.
A tradução do culto para o português no domingo de Páscoa será às 09:00 horas e 10:30 horas.
Worship with us live at our Coral Gables campus! We honor God with our worship wherever we are, and the sights and sounds of the community of faith are a strong witness as we gather in a shared experience of blessing.
Parking is available on and around the campus, as well as across the street in the Coral Gables Youth Center and Library parking lots.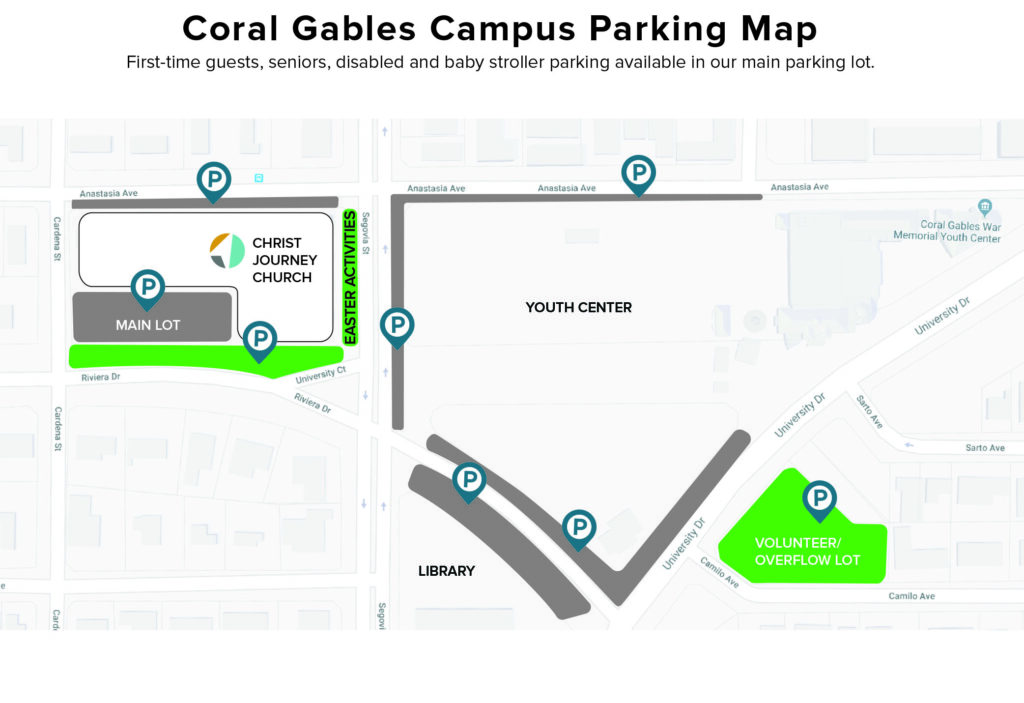 Live at 9:00am, 10:30am, 12:00pm, 1:30pm & On-Demand
Can't make it in-person? Christ Journey's Easter Online is available for you! Engage with us personally in the online chat, and worship from wherever you are this Easter.
Live.ChristJourney.tv
|
Facebook
|
YouTube
We've got the whole fam in mind! Preschoolers will have their own special age-appropriate experience of Resurrection learning and fun with CJ Kids.
Then, Elementary, Middle & High School students will join their families in the auditorium for our first ever Family Worship Easter!
Easter Activities 9:00am-2:00pm
Petting-Zoo, Photo Op, and Activities for Families
Don't forget to stick around after the experience for free and safe Easter fun for all ages. Your family won't wanna miss it!